You'll love this easy recipe for vegan strawberry cheesecake
This recipe makes a deliciously creamy cheesecake. I know it's good because it's gone down a treat with vegan and non-vegans alike.
This recipe makes 10 servings.
Ingredients for vegan Strawberry Cheesecake
220g of vegan digestive biscuits
10 Hobnobs
6 tablespoons of margarine - I used this one
The cream from a 400g can of coconut milk - put the can (upside down), in the fridge the night before
2 tablespoons of icing sugar - see note below
340g of cream cheese - I used this one
2 tablespoons of caster sugar - see note below
1 teaspoon of vanilla extract
1/2 a teaspoon of vanilla extract
About 250g of strawberry jam
4 tablespoons of water
According to the current list from Sainsbury's, this icing sugar is vegan, and this caster sugar is vegan.
How to make vegan Strawberry Cheesecake
1. Remove the can of coconut milk from the fridge, turn it the right way round and open it - carefully scoop out the cream, which should have solidified and become separated from the coconut water
2. Put the coconut cream into a bowl or jug that's deep enough for you to use an electrical hand mixer in
3. Add one teaspoon of the vanilla extract, and the icing sugar, and blend it together using an electrical hand mixer
4. Put this in the fridge for at least 10 minutes
5. Adding a few at a time, blend the biscuits until you are left with crumbs
6. Melt the margarine, add it to the biscuits and mix it together to ensure even coverage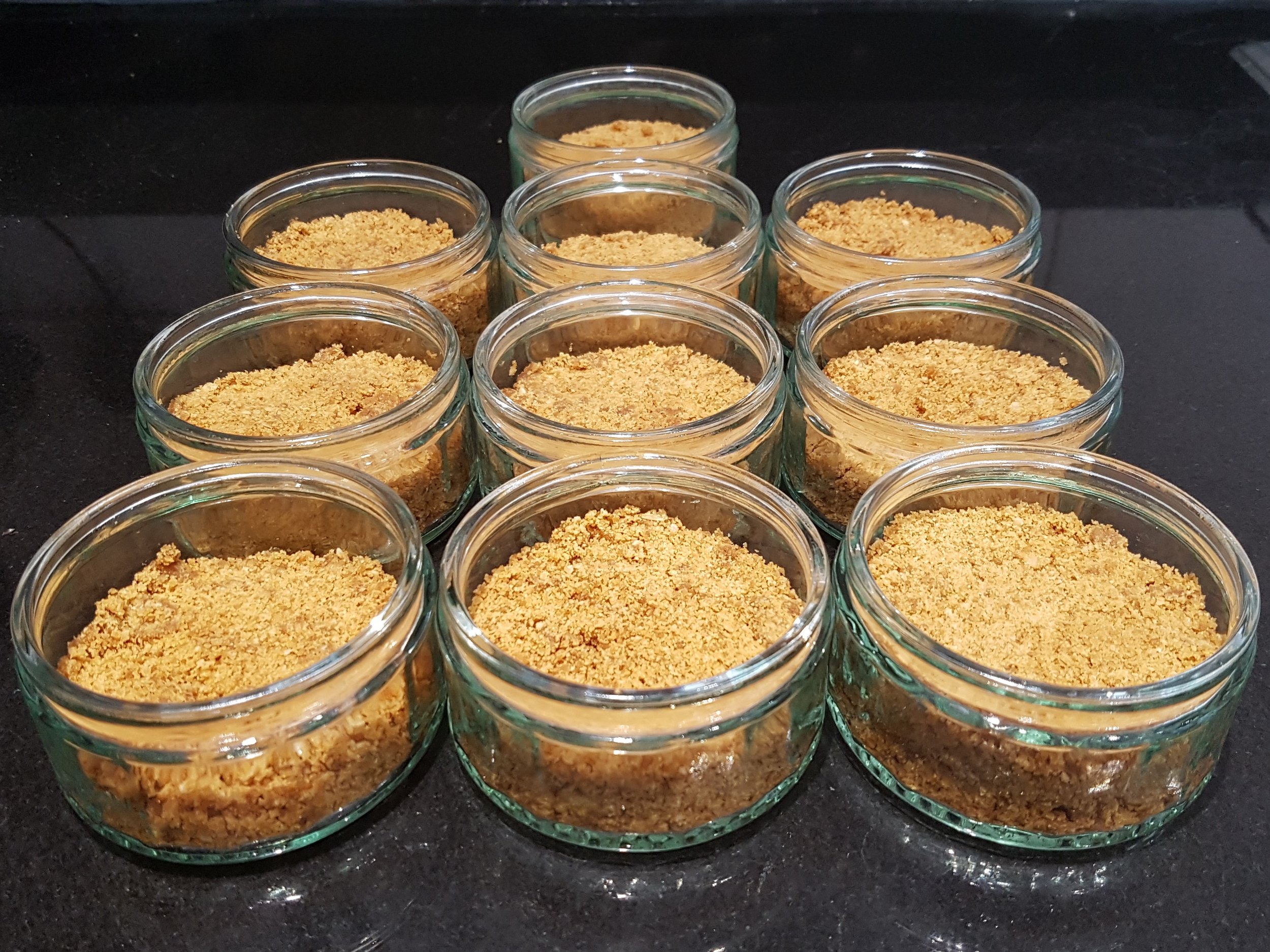 7. Put the biscuit mixture into the ramekins, and place them in the freezer
8. Using the same blender, (without washing it), blend the remaining vanilla extract, cream cheese and caster sugar together
9. Removing the coconut cream mix from the fridge, add it to the blender, mix with a spoon and set aside
10. Remove the ramekins from the freezer and pour the creamy mix onto the base
11. Use something e.g. the back of a tablespoon, to smooth the top layer of the cheesecake and put the ramekins back in the freezer

12. Put the jam, and water in a pan, and put it on a low heat
13. After a few minutes, remove the pan from the heat and let it cool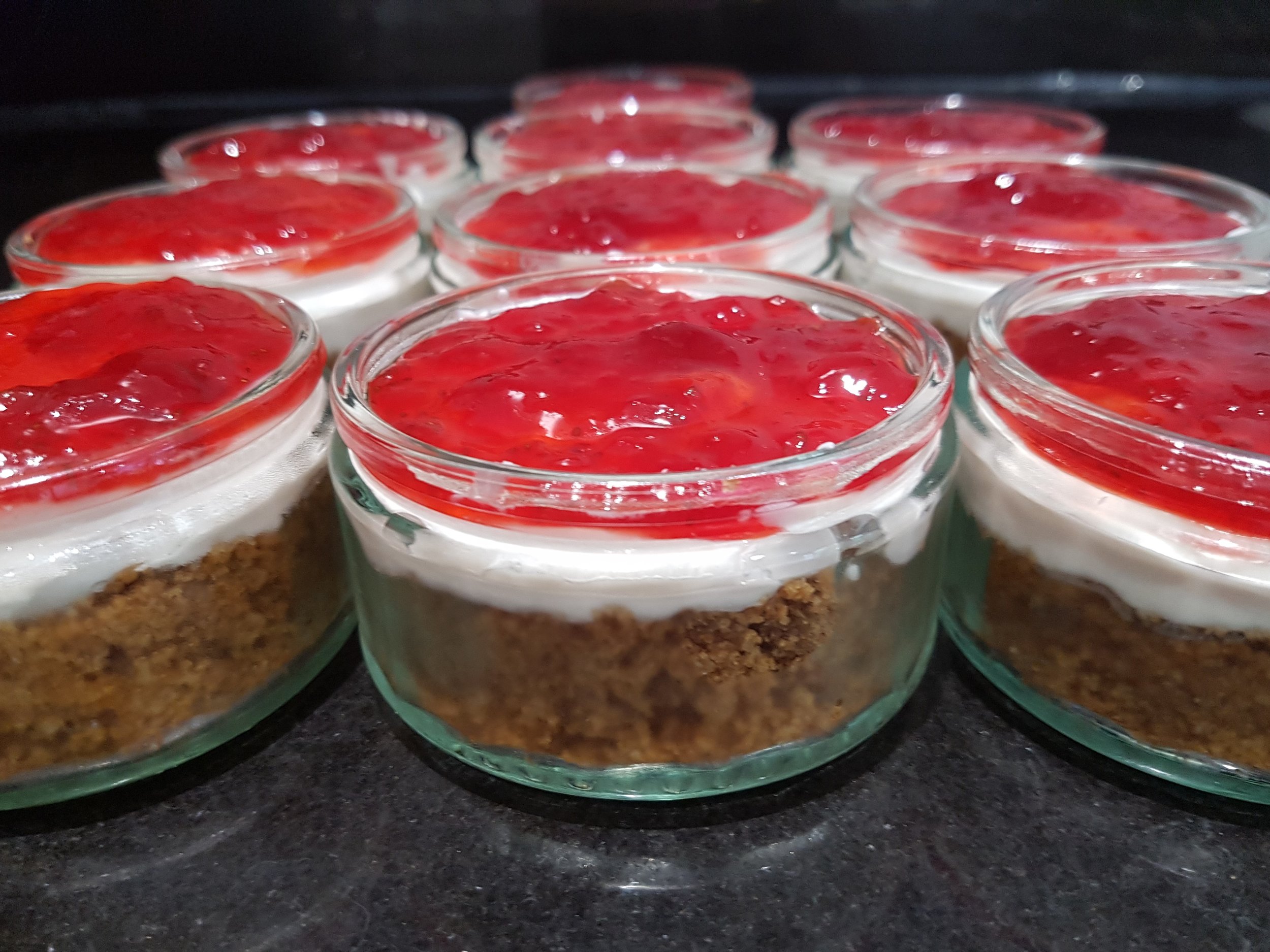 14. Meanwhile, remove the ramekins from the freezer, add the jam and put them back in the freezer
15. Remove them from the freezer 2 hours before you want to serve it
Instead of making individual portions, you could make one large strawberry cheesecake.
Adapted from a recipe by The Little Blog of Vegan