Dining out: Redemption Bar
Choosing where to eat when meeting up with the family
My hubby and I had planned to meet up with my cousin who doesn't live too far from Holborn. He is a vegetarian so choosing where to eat would be a treat! We'd get to search for veggie restaurants that had vegan options and support a small business at the same time! I love supporting non-chains!
Suraj came across a pop-up called Redemption Bar. It is London's first alcohol free bar movement, which is designed to allow customers to enjoy themselves without enduring any negative effects of drinking alcohol.
We were all set! He booked a table and we were both looking forward to our first meal at Redemption Bar!
Redemption Bar won't be around for long
Redemption Bar is a pop-up, which is being hosted at a venue called Fairly Square during the month of January. It would have been better if I had found out about it sooner, as there aren't many days left in January! I do hope that some of you get there!
Booze free without having to stay in
Many of us think of January as a month of feeling heavy, tired and enduring the consequences of over indulging on food and drink.
Many people opt to go without booze in January! Redemption is supportive of this, and successfully shows that you don't have to stay in, just because you're not drinking. They serve alcohol free drinks and are looking to extend this range to include wine and champagne.
What's special about Fairly Square?
Fairly Square is London's first fair-trade bar. Everything they serve is from fair-trade, organic and sustainable sources! What a great ethic!
The partnership between Catherine Salway who founded Redemption Bar and Onome Okotie who is the founder of Fairly Square is perfect!
What's special about the menu
The aim of the drinks menu is to serve delicious, hydrating, coconut water based mocktails. The food is plant-based, 'high-raw' food, which is great for vegans, veggies, flexitarians, raw foodies or just the culinary curious.
What I thought of Redemption Bar
I loved it! The venue and atmosphere felt great pretty much as soon as we walked in! The service was great - not too much and not lacking either. The food was creative, wholesome and full of flavour. What more could I ask for?
I'm so glad we discovered it before the end of January.
The location of Redemption Bar
Redemption Bar will be at Fairly Square (51 Red Lion Street, Holborn, WC1R 4PF) throughout January 2015. For more information visit www.redemptionbar.com
Update August 2016: Redemption Bar is now located in Shoreditch and Notting Hill
You can find the exact location here
Update August 2016: Photos added from our meal in June 2016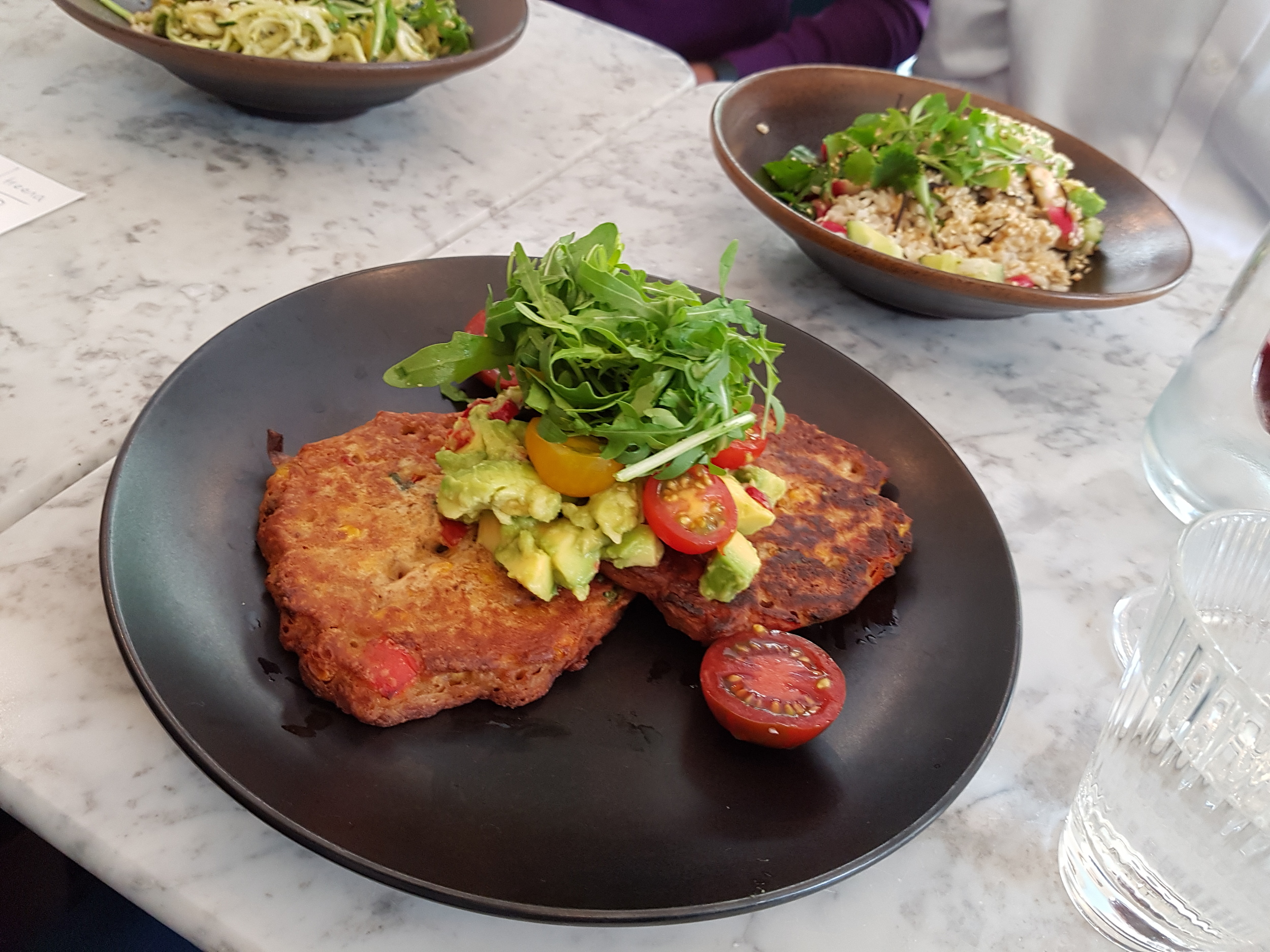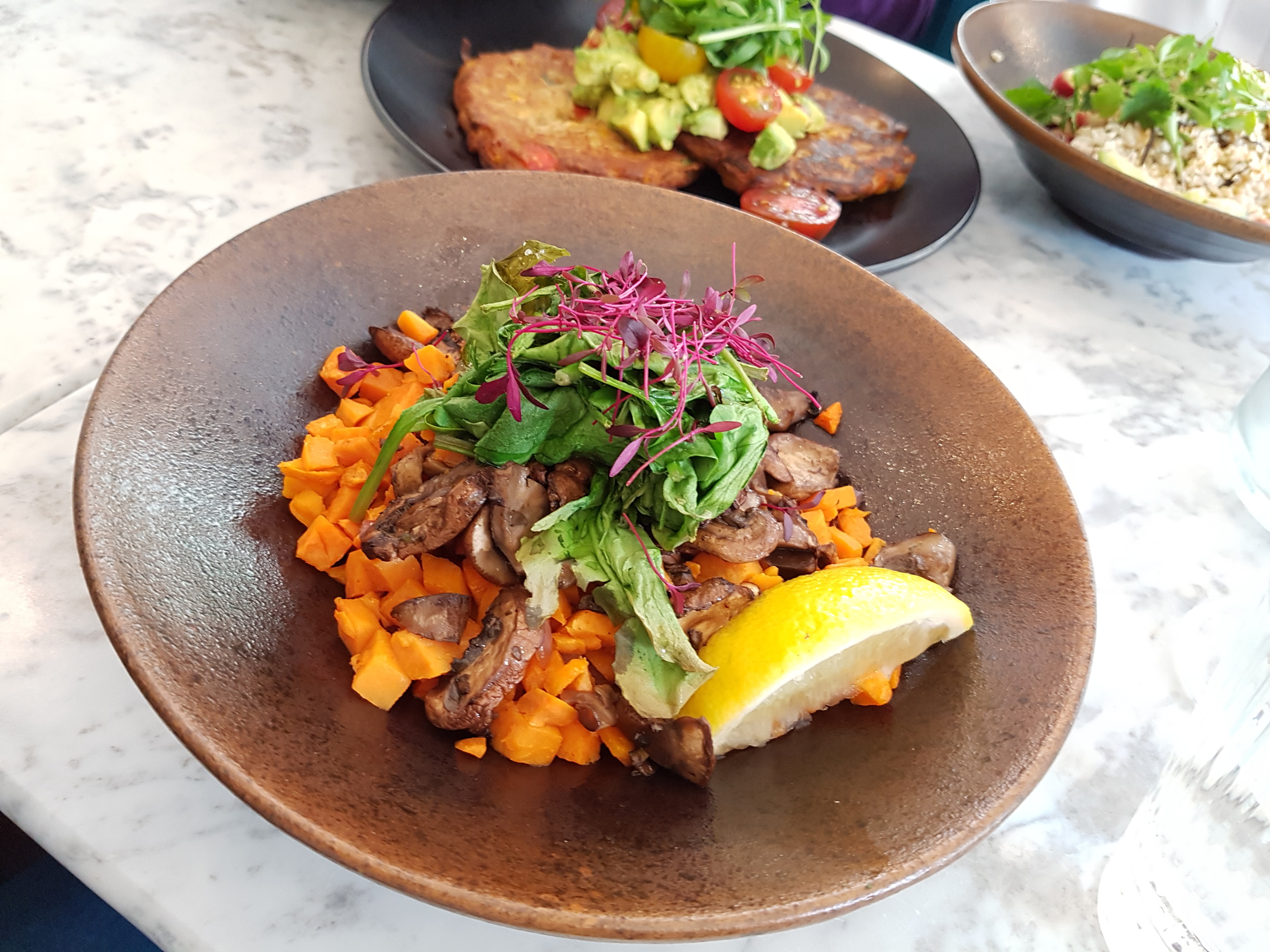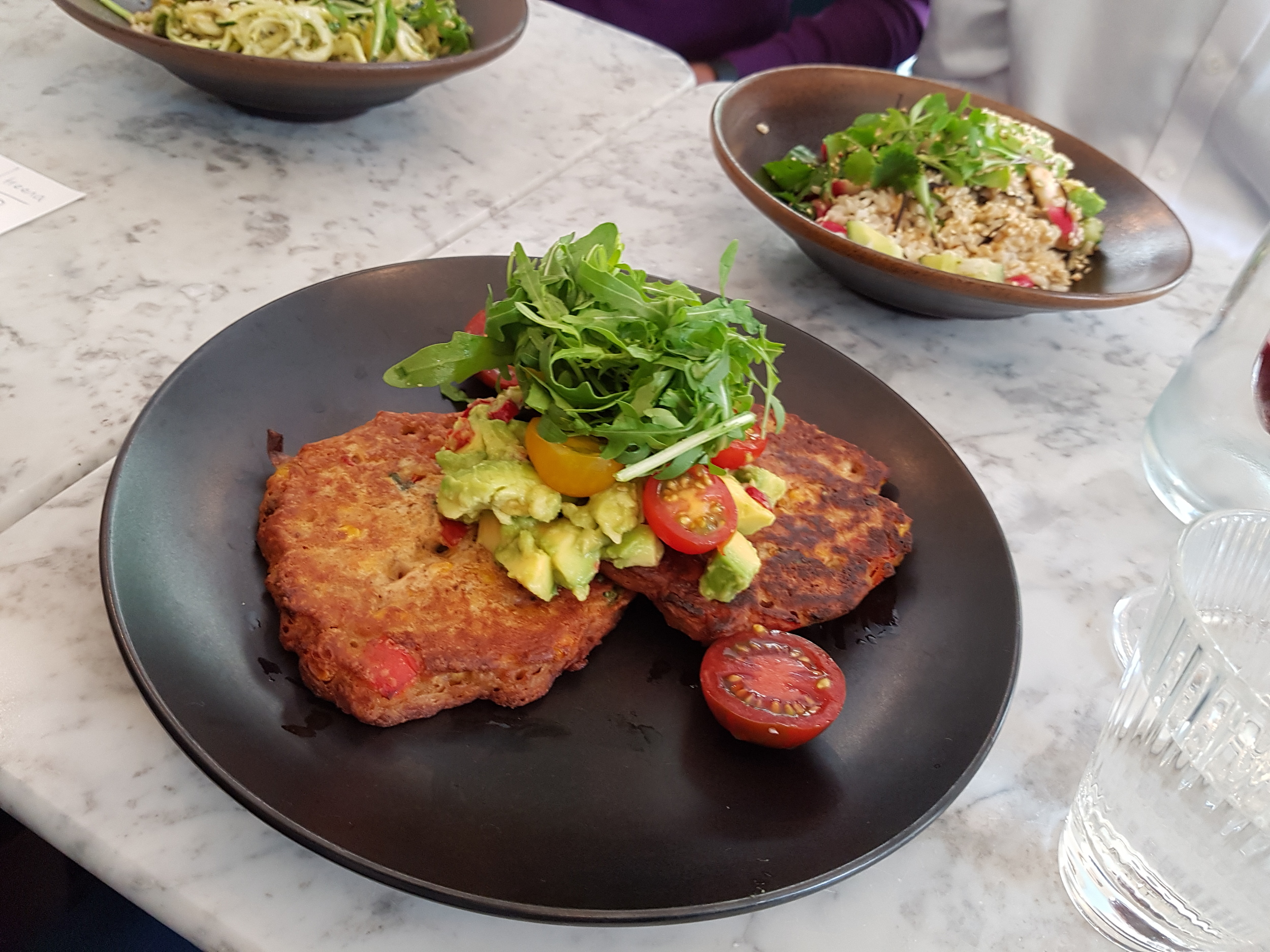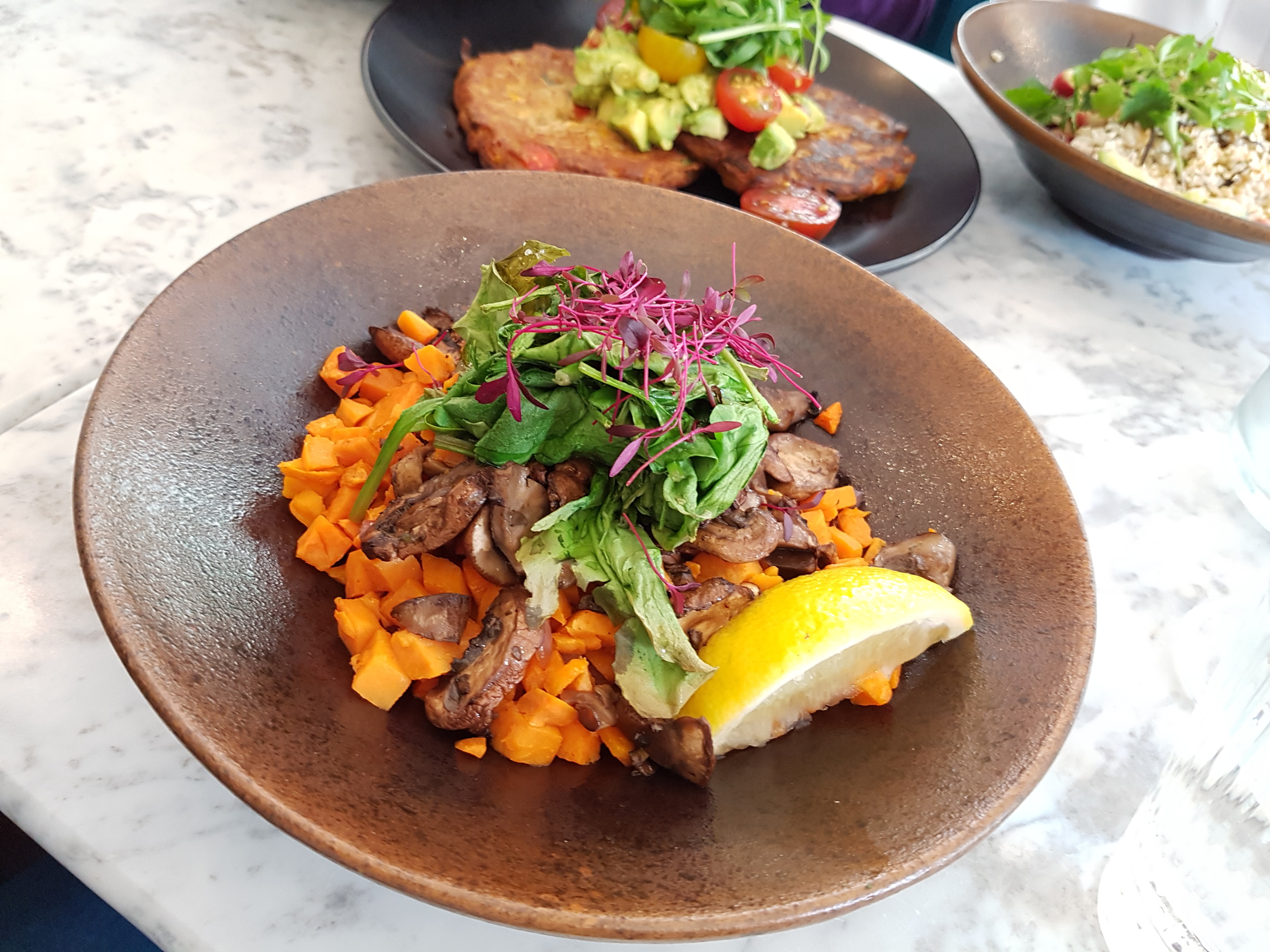 "I like being vegan, I think it's good for my health. But honestly, one of the main reasons I'm vegan is because I'm ethically lazy. My friends who eat meat or who eat eggs have to sometimes wrestle with the ethical consequences of their actions. By being vegan, I take the easy way out. I truly don't judge other people's actions. But I think that factory farming is an abomination, and that's what the book Gristle is about."
- Moby