Vegusto: 100% vegan, providing natural, multi-award winning vegan cheeses and meat-free alternatives
It hasn't been that long since I found out about Vegusto. I was so excited when I learned that ALL their products are vegan. What a treat! :) The only downside was, I didn't know where to look because there's so much choice!

Vegusto is different in that they focus on vegan gourmet products and they have a huge range.

Of course, I couldn't keep it to myself. I had to share what I knew AND more with you, so I asked Vegusto if they would speak with me, so that I could fill you in.
Here's what they shared with me.

What does Vegusto specialise in selling?
Vegusto specialise in Swiss 100% vegan gourmet: suppliers of All Natural, Multi-award winning vegan cheeses and meat-free alternatives. Free from Dairy, Cholesterol, Phosphate, Palm Oil, Sugar, Soya, and GMO. Are suitable for vegans and vegetarians and they are also, Kosher & Halal friendly.
Vegusto's products have won numerous awards which include joint winner of the Store Cupboard category at the Free From Food Awards 2014, Great Taste Gold Star Award 2013, PETA Vegan Food Awards 2013: Winner of best Dairy-Free Cheese & Winner of Best Vegan Burger, and the overall 2012 Free From Awards winning the FAIR Foundation Trophy, to name a few. We have 40+ meat free Vegan Society approved products from sausages, burgers, sandwich slices, Pepper steaks, Smoked Luncheon rolls, to Sunday roasts and dips amongst others, giving you a meat free product for every occasion. Vegusto products are becoming available at your local health store and can be bought online.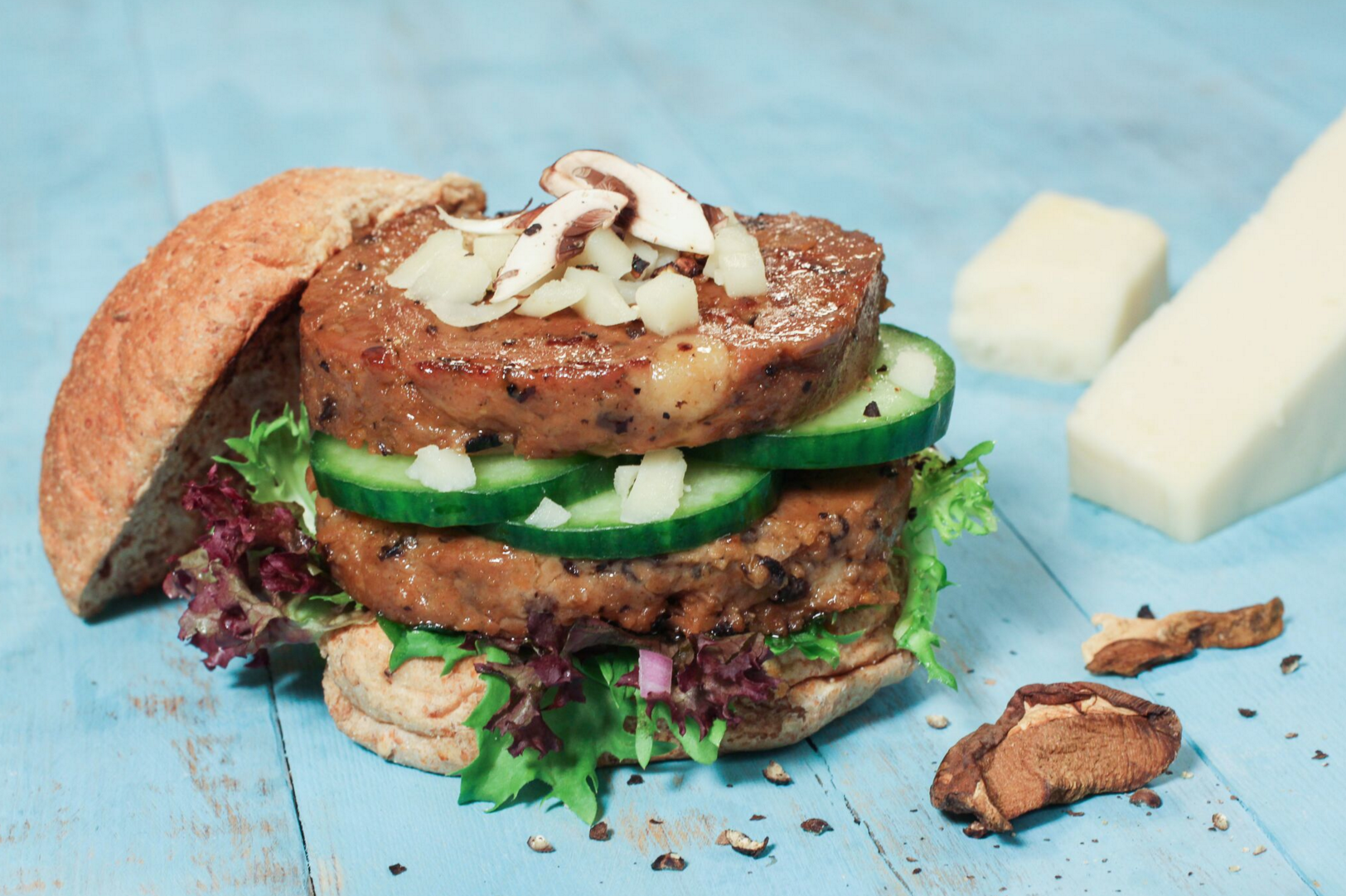 Where is Vegusto based?
We are based just outside of Brighton. All our Products are made in Switzerland, overlooking Lake Constance and produced in a vegan factory, using filtered and energized water.
Do you exclusively serve those who are local to you or can others who are further away access your products too? If so, how?
We are the distributors of Vegusto in the UK and Ireland.
What inspired you to create a business that solely focuses on vegan foods and drinks for humans and pets?
The Swiss owners themselves are vegan too. So they are adamant in making sure that the ingredients are absolutely vegan. Vegusto uses only 100% natural ingredients that are sustainable and healthy. We do not supply Vegusto's Pet food in the UK.
How easy is it for you to source cruelty free ingredients for Vegusto products?
It is our company policy not to use GMO ingredients in any of ourproducts because we care about your health and the health of our planet.
Our cheeses are cholesterol free and contain 50% less fat than cheddar. Our cheeses are made with a base of healthy organic nut butter. For salts and oils we only use rock salt, cold pressed oils, including coconut, sunflower and rapeseed oil in our products.
Do these ingredients effect the outcome in comparison with non vegan food and drink?
Vegan ingredients are much healthier and have a lesser impact on the environment.
Are you owned by, or in partnership with, another company that does test on animals or sell non-vegan products?
No we are strictly vegan. We are neither in partnership with, nor owned by, any company which tests on animals!
For someone who hasn't seen many of these products before, can you suggest your 3 most popular cheeses, milks, drinks, alternative meats?
Our most popular cheeses are the cheddar alternative; No-Moo Mild Aromatic, the parmesan style; No-Moo Piquant, and the Mozzarella alternative; No-Moo Melty. Our most popular Sausage is the Farmhouse style Sausage. Finally, our most popular Burger is the Mushroom & No-Moo Burger.
Tell me a bit about yourself before you launched this company
Mark Galvin, Director shares his thoughts:-
Since being vegetarian I am passionate about promoting good businesses that make a difference in our world. I believe that we should make a stand to support animal rights, human health and environmental issues. Therefore, I have been very interested in trying products that support these causes mentioned above. I am so happy and fortunate to be able to promote them in whichever way I can.
What is your vision for the future of Vegusto?
For great tasting and top quality healthy vegan products to become available to more and more people.
If you fancy trying some products from Vegusto, you will receive a free Single No-Moo Melty when you open a new account and spend a minimum of £20 (excluding shipping). The code you needs is PLANTSFCMAY14 All you have to do is type this in the message box. It will be valid for 2 weeks.