Rescue chocolate
Rescue Chocolate - what a cool name! Especially, seeing as many people view chocolate as being therapeutic and rescuing them in some way. The word 'rescue' defines the company but it means something different. Sarah is going to tell you all about it!
Oh and there's a gift for you at the end of the post.
What does Rescue Chocolate specialise in selling?
We sell vegan chocolate bars and truffles. Everything is vegan, kosher, organic, fairly traded, and handcrafted in Brooklyn, NY.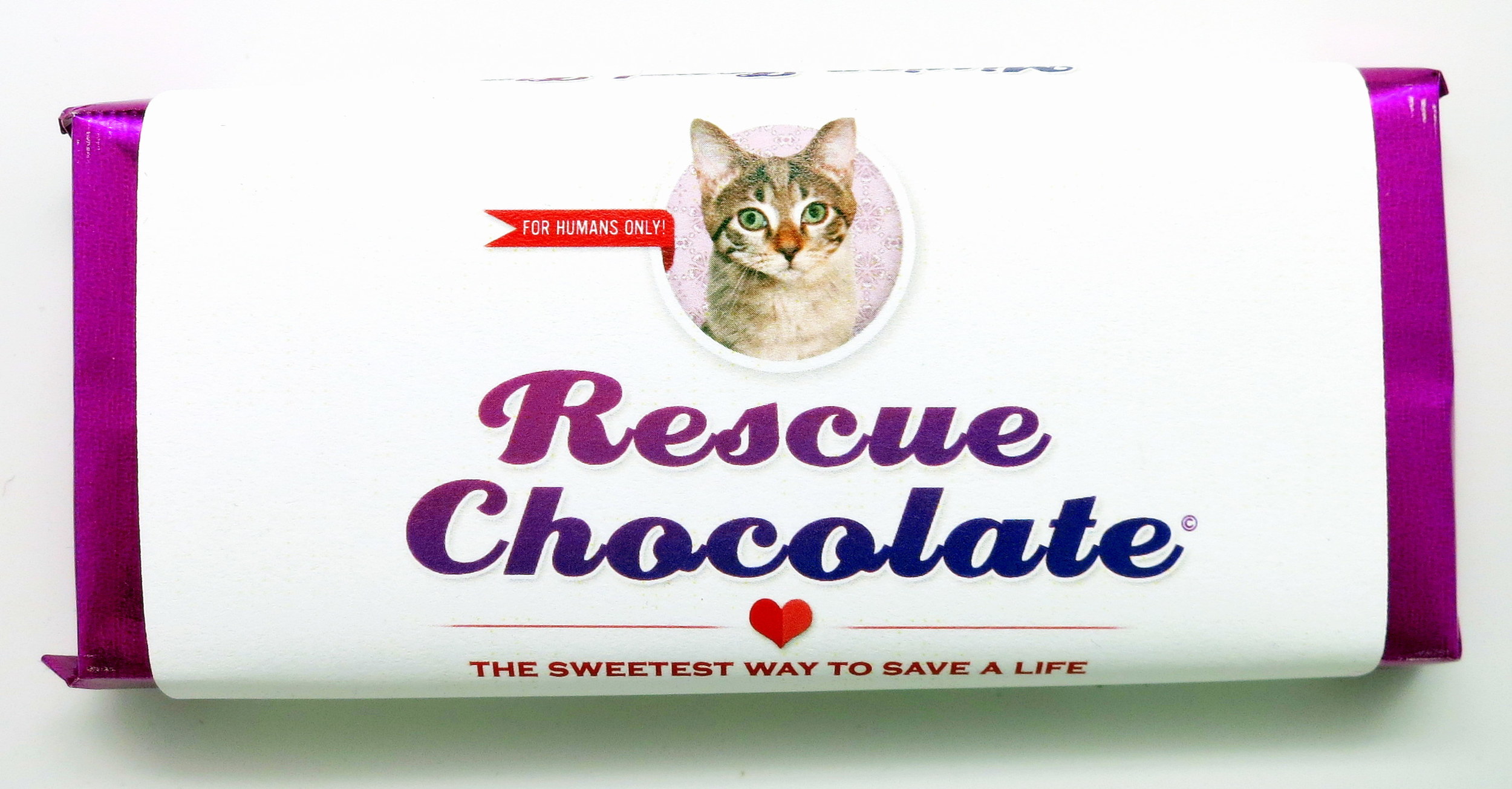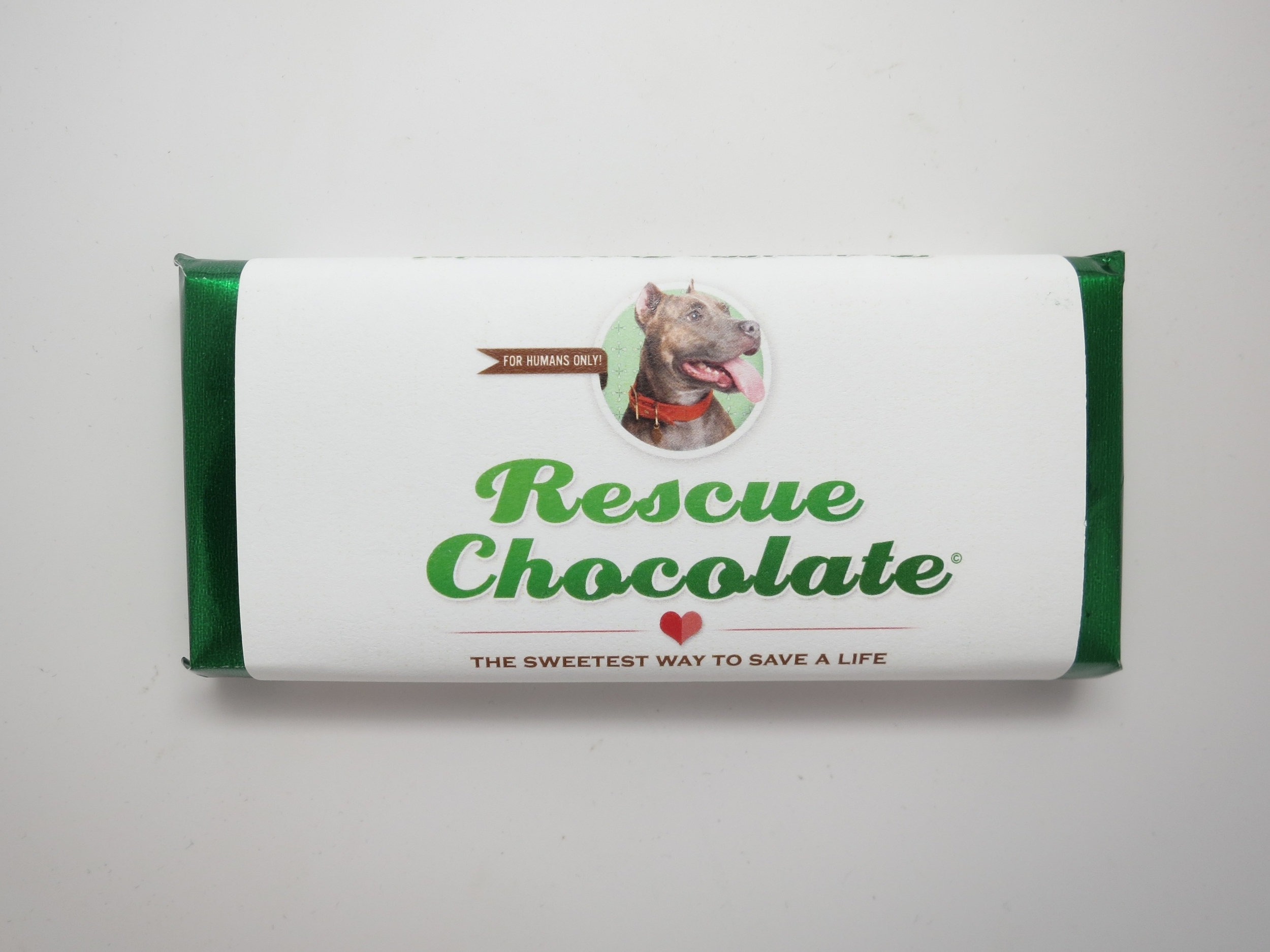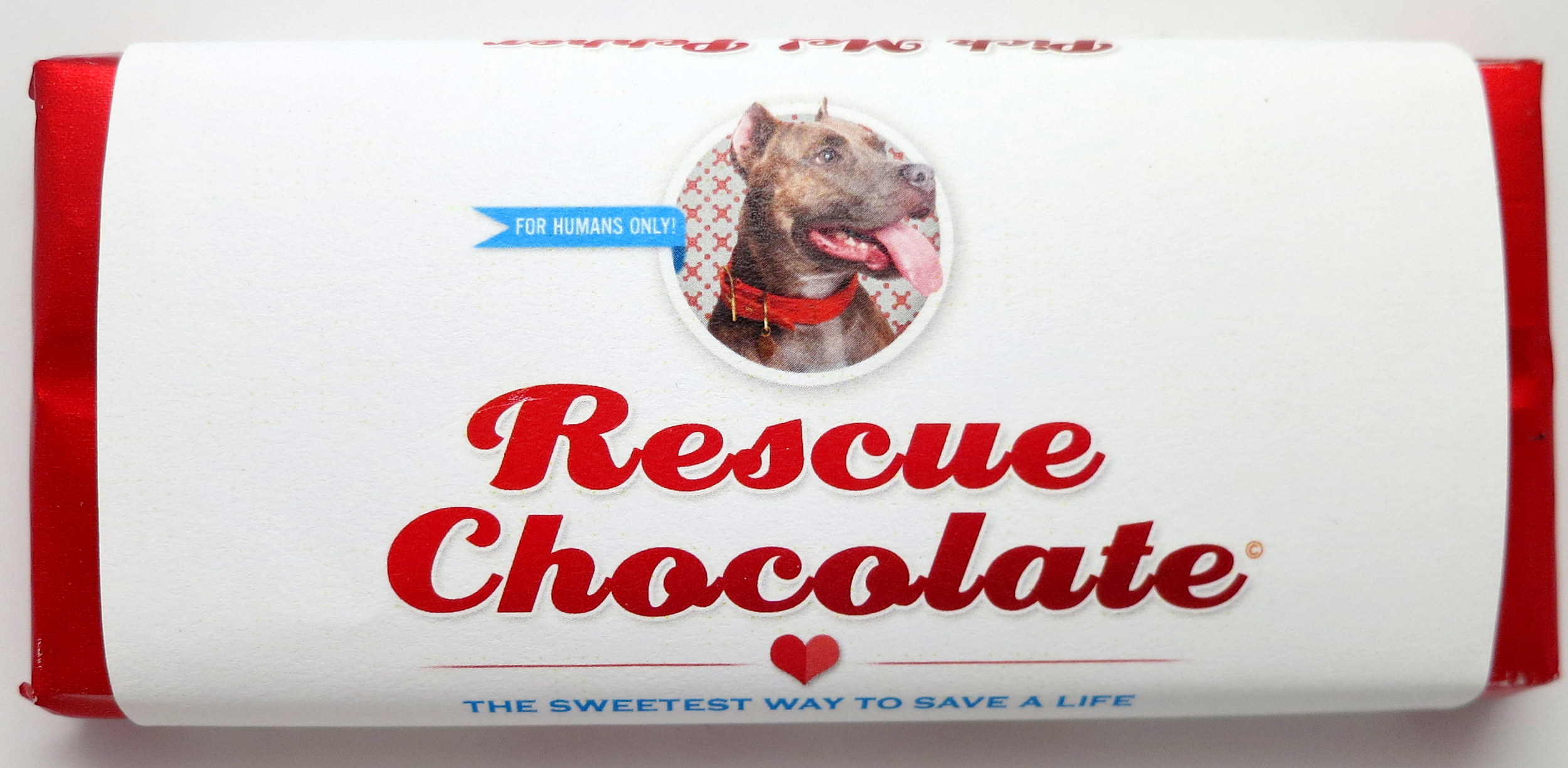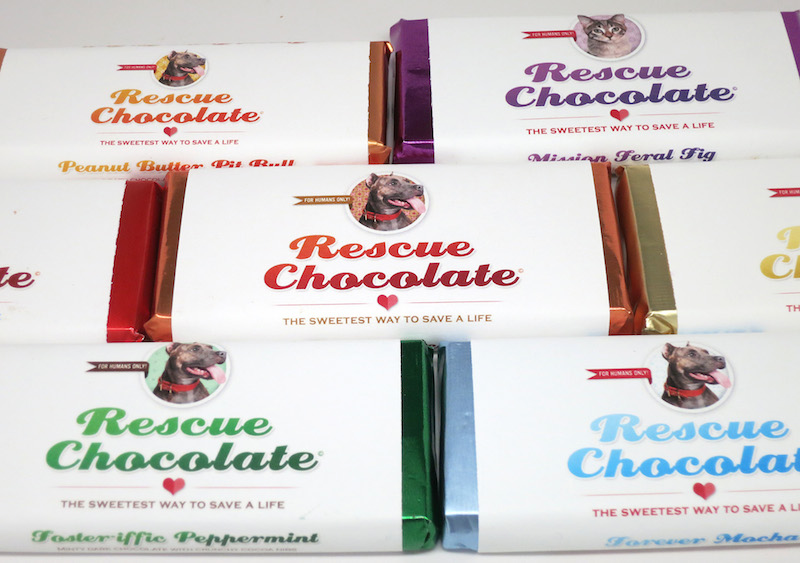 What's special about what Rescue Chocolate does with its profits?
While our chocolates are for humans to enjoy, we donate all profits to various animal rescue organisations.
Since our founding in January 2010, we have donated to hundreds of different groups around the world.
Where is Rescue Chocolate based?
We are based in New York but we have several retailers all over the U.S. and we can ship globally, when orders are placed online.
What inspired you to create a business that solely focuses on plant-based chocolates made for the purpose of fundraising for rescuing animals?
I've always had a sweet spot in my heart for animals.
I began volunteering at my local animal control facility while I was still in junior high, which is also the time when I became a vegetarian, after which I became vegan.
My passion for fine chocolate developed a little later, when I moved to New York and became enamoured with all of the exotic chocolate choices on tap.
One day when I was walking my adopted pit bull in the park, the idea hit me to combine my two loves. So Rescue Chocolate was born as a way to provide humans with a great chocolate and to provide homeless animals (and their human advocates) with resources to combat homelessness.
How easy is it for you to source cruelty free ingredients for your chocolates?
It is becoming easier all the time. My chocolates are produced at a factory in Brooklyn under the direction of a French-trained chocolatier. I pushed him to find an organic and fairly traded couverture for my brand, and he now can utilise it for other brands as well.
Do these ingredients effect the outcome in comparison with non plant-based chocolates?
Of course!
Plant-based chocolate is the only real chocolate there is.
"Milk" chocolates are much muddier and wimpier.
Dark chocolate gives you a smoother, richer, heavenly taste experience.
For someone who hasn't tasted your chocolates before, and is indecisive about what to buy; which are your three most popular?
Our runaway best-seller is the Peanut Butter Pit Bull, followed by the Forever Mocha (coffee and hazelnuts) and the Foster-iffic Peppermint (peppermint oil and cocoa nibs).
Is Rescue Chocolate owned by, or in partnership with, another company that tests on animals or sell non-vegan products?
No, Rescue Chocolate is a sole proprietorship which has complete control of our high ethical standards.
We were recently certified as a B Corporation by independent auditors, guaranteeing that we are who we claim to be.
Tell me a bit about yourself before you launched Rescue Chocolate?
I grew up in Shreveport, Louisiana. Throughout school, I never imagined I'd have a career in business. Instead, I worked as a professional ballet dancer for 3 years and then as a Pilates instructor. My bachelors degree in Humanities is from the University of Maryland.
What is your vision for the future Rescue Chocolate?
I'd like to expand our distribution so that the big box retailers carry Rescue Chocolate. The more chocolate I sell, the more animals I can ultimately help.
Related posts
Cocoafeliz
Moo Free Chocolates
Vegan Town
The Raw Chocolate Company
Cocoa Libre
Would you like to place an order and support a worthy cause at the same time?
Sarah has been kind enough to offer 15% off between now and until 4th December 2014. Just enter the code PSRESCUE when you check out at http://www.rescuechocolate.com/