The strength shop - for all your strength training needs
I have been working on this article with Brian for a while, and I'm so excited that you can finally read about him and the business that he created by accident. Brian is a 'strongman' who is vegan. He is so caring and conscientious, that he wants his weightlifting shoes, belts, knee sleeves and other gear to be vegan. For this reason, he started importing them into the UK, and from that, he realised that other 'strongmen' and 'strongwomen' wanted the same!
One of the things that I found most exciting is that, 99% of the belts are being purchased by non-vegans! Isn't that great? Brian views this as positive because it's resulted in a reduced demand for leather to some extent at least. What a great way to look at it.
Enough from me and over to Brian.
What does Strength Shop specialise in selling?
We sell a large range of equipment for powerlifting, weightlifting and strongman and strongwoman.
Where is Strength Shop based?
We are based just outside Glasgow, but also have branches in Germany, the USA and Switzerland.
Do you exclusively serve those who are local to you or can others who are further away access your products too? If so, how?
All of our sales are internet based, so we get orders from all over the world.
What inspired you to create a business that solely focuses on vegan clothes, equipment and other form of support for strength building?
I have been vegan since 2003 and I was intent on not compromising my ethics and keeping the business vegan. Although the business has grown beyond expectation, it has remained vegan.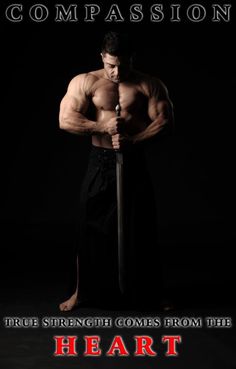 How easy is it for you to source cruelty free ingredients for your products?
Generally pretty easy. There are things like weightlifting shoes which can sometimes be leather, but it is easy to have them made from PU leather instead.
Belts are traditionally made of suede or leather. We spent some time working on a suitable alternative and eventually settled on Amara. Over the years, we estimate to have sold over 50,000 belts, and I would say it's the thing that I am most proud. It's a huge win, in terms of having an impact on the demand for non-vegan materials. 99% of the belts are being sold to non-vegans so this has reduced the demand for leather to some extent at least.
Does the fact that you products are vegan hinder them in any way, in comparison, to non-vegan products?
I would say no, other than for the belts. We lose possibly 1% of sales due to people specifically wanting leather/suede belts.
For someone who hasn't used any of your products before, what are the 3 most popular things you sell?
Chalk, nose tork (ammonia), and knee sleeves are the three top sellers at the moment, and have been for some time.
Is Strength Shop owned by, or in partnership with, another company that tests on animals or sells non-vegan products?
No. The others who have shares in the business are all vegan (in the U.S., Germany, UK and Switzerland), and none of us are involved with any non-vegan companies. One of us also runs a gym which is vegan.
Tell me a bit about yourself before you launched this company?
I have been in retail for many years, mostly just working in convenience shops, and then later, I ran a business getting visas for people going to Russia and China.
I started Strength Shop largely 'by accident' in terms of not really having any specific plans. I was importing/stocking some small items in a part-time strongman club that I ran for a while. It grew from there due to the demand increasing, which dictated what followed. We created the website and began selling all over the world. About 5 years ago, It went from being a handful of lines in a small office room in the gym, to four locations/warehouses and a total of around 25-30 staff at present.
What is your vision for the future of Strength Shop?
The market is a lot more competitive now compared to a few years ago, and our main intention is just to solidify our place in the market and hold as much market share as possible, ensuring stable and fair pay/conditions for all the staff.
Related articles
How did Matt perform as a boxer after he went vegan?
Tobias discusses his experiences as a vegan Crossfit Trainer
Lisa Gawthorne talks about her performance as an athlete after going vegan
Cody talks about how shifting to a vegan diet has NOT affected his performance as an athlete
Dhiren is a vegan cross country endurance cyclist
Liz is a vegan runner, she lifts weights, does yoga and runs Marathons
Meet a vegan fire-fighter, runner & Marathon winner
Going vegan for health, faster recovery and sport
If you would like to gear up and save 5%, visit Strength Shop and enter the code plantshift5 when you check out. This code will be valid until 12th October 2016.