Zizzi is the talk of the town after taking the bold step of stocking vegan cheese! What will they do next?
Evelyn is someone I've got to know on Twitter. She was so excited about Zizzi's stocking vegan cheese a few months ago, that I asked her to write a review for me. Here's what she has to say about it! :)
If you've not eaten at Zizzi's before, here's the review I wrote before they introduced vegan cheese.
My partner and I were really excited to try the new vegan menu at Zizzi's. We exchanged some Tesco clubcard vouchers, which was a bonus as it made our meal nearly free and who doesn't like a vegan bargain?
I had seen on Twitter that you have to ask for a vegan menu, so we got there and did just that. However, I think it would be awesome for people to see there are vegan options on their main menu, rather than, it being on a separate one.
They have a great selection of starters! We ordered the Nocellera Giganti Olives and the Vegan Bruschetta. Both of these were delicious. The only criticisms I have is that, for the price (£3.95) you don't get a lot of olives. We counted 11 olives and think that £3.95 is steep, no matter how good they are. I would have preferred the Bruschetta to be warm rather than cold, but that might just be me. Never the less we both enjoyed the starters.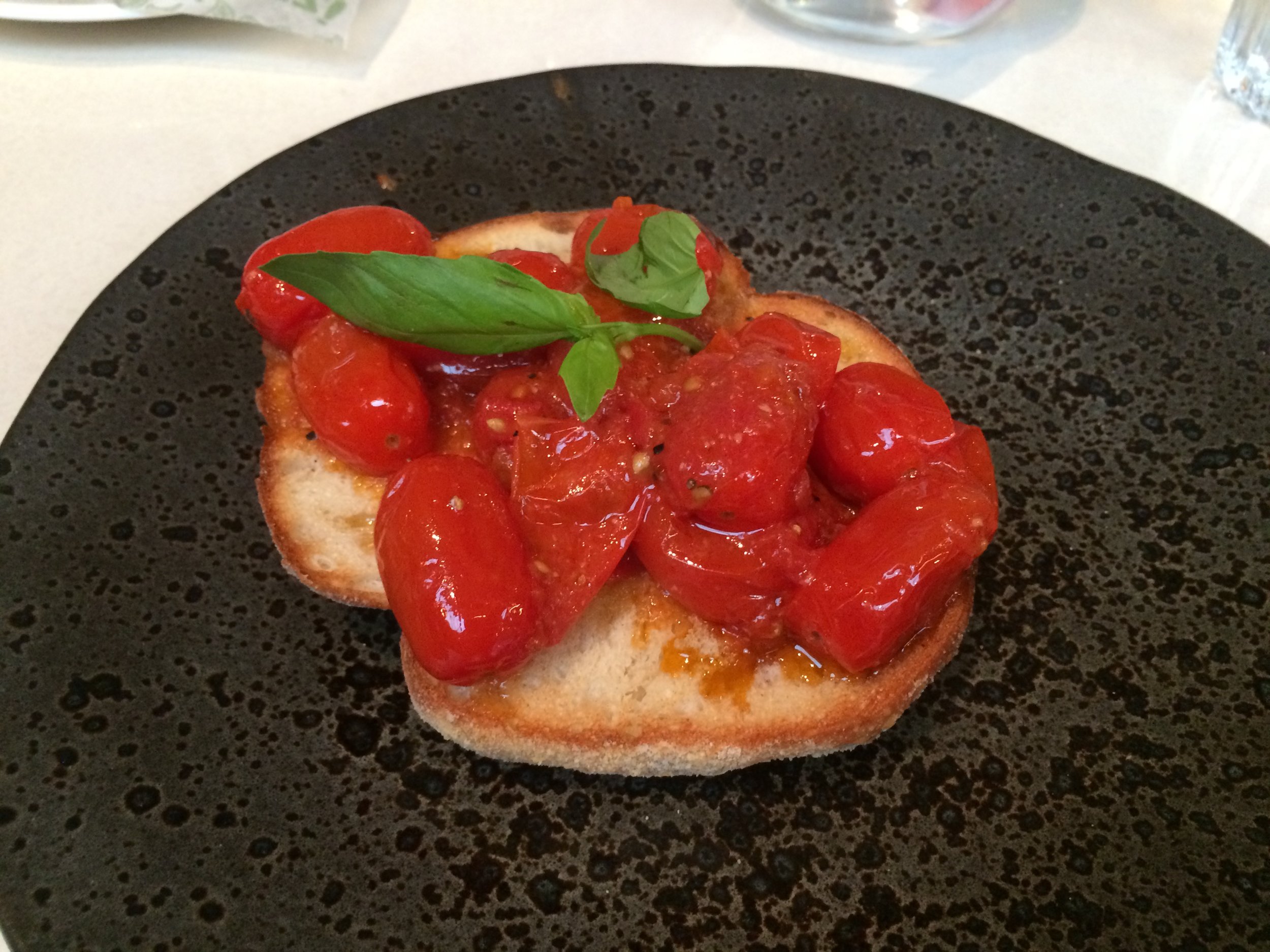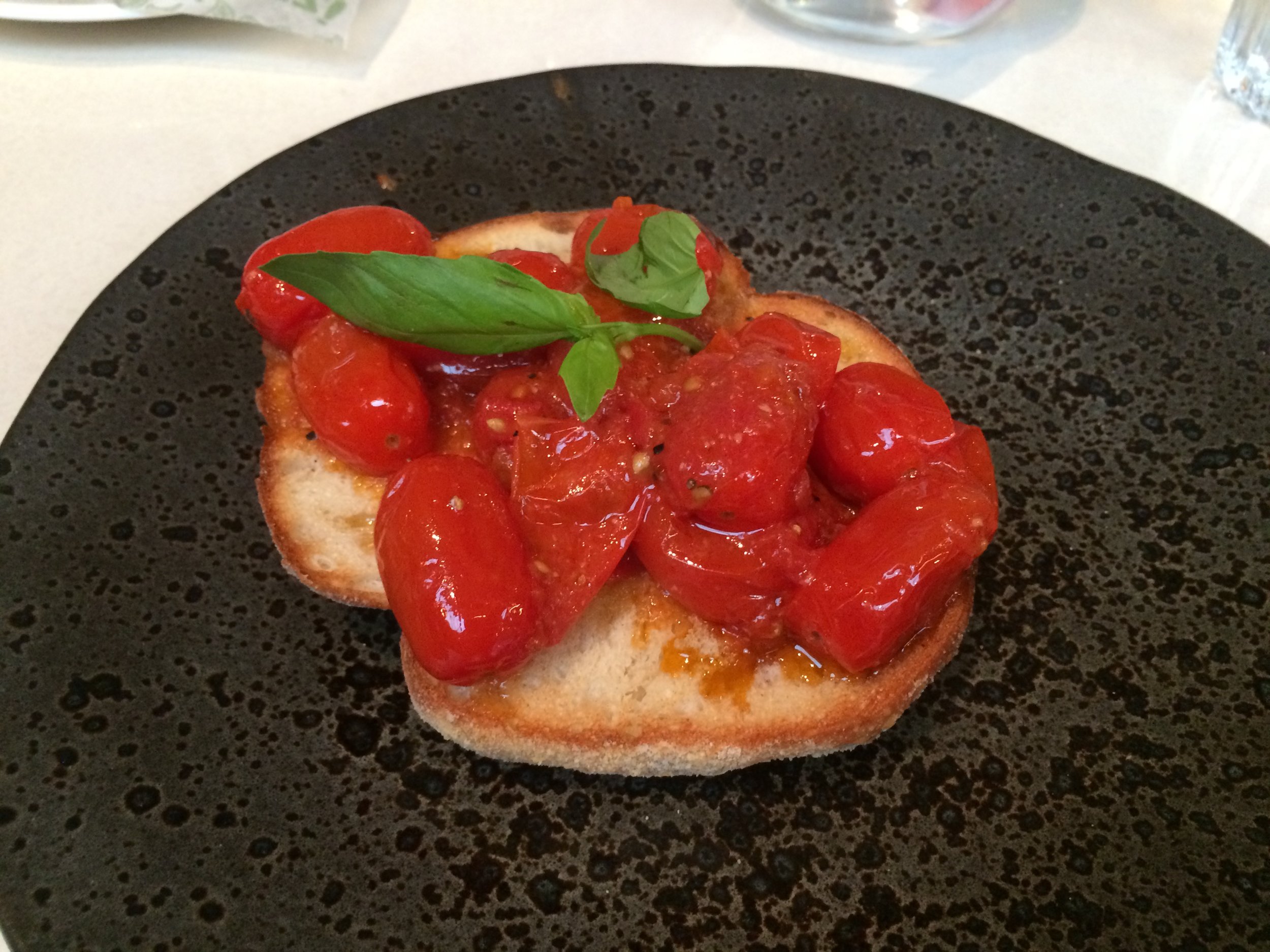 Moving onto the main course, we went for the Vegan Margherita Rustica with extra toppings. The standard size costs £7.95 and Zizzi charge 80p for extra toppings. For £9.95 you can get the pizza and 3 toppings. We paid around £11.00 for our larger pizza with 3 toppings. The pizza was absolutely delicious.
I have always loved the Pianta at Pizza Express but this one is just WOW. It's full of flavour, it's crispy and deliciously creamy. The balsamic onions are a must!
Those who need or want their food to be vegan and gluten free, are in luck, because Zizzi have a vegan gluten free pizza base!
The only thing I would say is the vegan cheese is more like a sauce but we didn't mind that because it tasted so good.
There is also a pasta dish which is vegan but I have not tried this yet.
Having this great selection of vegan options in a high street chain restaurant is great to see. We could see that Zizzi were looking after the needs of their vegan customers, by making sure all the vegan meals came with a little sticker to show that they were vegan.
At this point we were both stuffed but we weren't going to turn down the opportunity to have a vegan dessert each!
We both opted for the vegan Nectarini with toasted pecans as an extra. I had heard great things about it online and I was really excited to try it. You can also opt for Gelato by the scoop. The dessert arrived and it looked amazing. My partner enjoyed it a lot more than me. I think mango (instead of nectarine) would have gone better with the coconut and mango swirl, but again, that could just be me. I didn't think the toasted pecans were worth the extra £1.00 on top of the £4.95. I think in future I would order the Mango and Coconut swirl by the scoop because the coconut flavour is to die for.
We have also ordered the pizza and garlic bread as a takeaway which was lovely and indulgent! A great option if you don't want to cook and fancy a treat.
All in all we thoroughly enjoyed our meal and have been back several times since!
Related content