Vegan chocolates EVERYWHERE!
I'll be adding to the article, as and when, I publish more reviews - last updated on October 18th 2018
When I began following a plant-based diet, I got told that I'd only find vegan chocolates in health food shops. I wasn't very impressed with that because I haven't got one very close to me, so wanting something sweet and chocolatey would mean a special trip to a 'specialist' store! I'm happy to say that because of supermarkets like Aldi, Morrisons, Iceland, Sainsburys, Tesco, Asda, and Waitrose, we no longer have to go in search of vegan chocolates!
The myth that vegan chocolate are scarce
There's a belief that those who don't consume animal products can't eat 'regular' chocolates. This is so untrue. :)
Vegan chocolate is hidden amongst the others
There are plenty of chocolates that tick the right boxes to be vegan BUT they aren't marketed or labelled as such, so you have to read the ingredients to check.
Here's a few that fit into this category. :)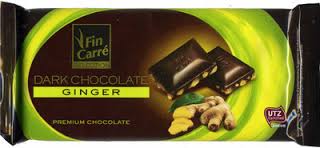 Vegan chocolate can be bought with ease
So you can get vegan chocolates in most supermarkets and local shops too. Nowadays, things are easy for people to follow a vegan diet. It's not more costly. It doesn't mean going to multiple places to source different food items. It's fairly effortless! :)
Here are some of the things you can find in some of the supermarkets
In Iceland
What are your favourite chocolates that are available 'in the mainstream'?
"The greatest enemy of knowledge is not ignorance, it is the illusion of knowledge."
Daniel J. Boorstin